Seymour-Screen Excellence Taps AXPONA to Demo TRIM Budget Motorized Masking Film Screen System with Audio/Videophile Enlightor Neo Acoustically Transparent Surface
---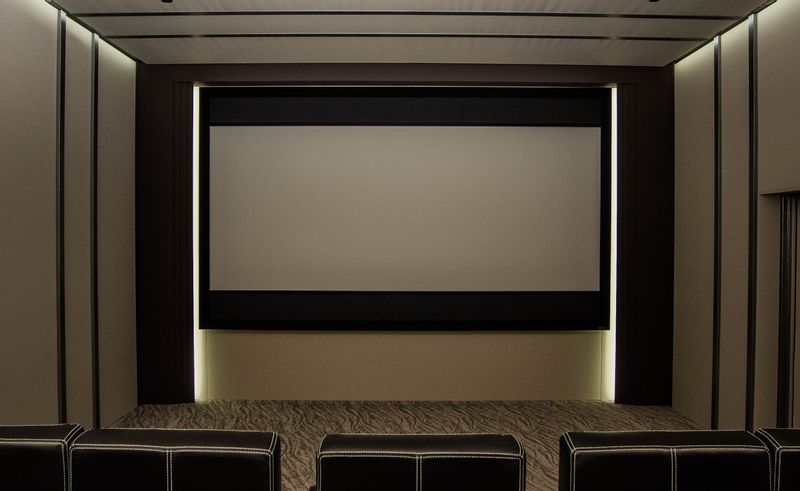 For Immediate Release                                                                          Contact: Paul Muto          
AXPONA Show, April 12-14                                                                                     631.849.4301                   
Renaissance Schaumburg Convention Center and Hotel                                 paul@mutocomm.com
Chicago, Illinois, Nirvana C

Seymour-Screen Excellence Taps AXPONA to Demo TRIM Budget Motorized Masking Film Screen System with Audio/Videophile Enlightor Neo Acoustically Transparent Surface

Ames, IA – April 10, 2019 – At AXPONA 2019, reference-grade made-in-USA film screen brand Seymour-Screen Excellence will be demonstrating its new TRIM™ motorized masking film screen outfitted with the company's Enlightor Neo woven fabric acoustically transparent screen surface. The screen surface passes sound through unblemished from front channel speakers mounted behind it and its 1.0 gain and random weave pattern work together to deliver flawless 4K video performance making it a top choice amongst audio and video purists and mastering studios. The system will be shown with demo partner JTR Speakers at the Renaissance Schaumburg Convention Center and Hotel (Nirvana C).         

TRIM is a 2-way fixed-frame motorized masking system available in 1.78 aspect ratio with horizontal masking or 2.40 with lateral masking. A derivative of the company's flagship True Aspect Masking (TAM) systems, TRIM was created for enthusiasts that aspire to a Hollywood screening room experience yet have a modest budget. TRIM widths range from 90- to 150-inches with borders measuring 3.7-inches wide and finished in lush black velvet. The masking panels, for acoustical transparency, are comprised of a sheer black speaker grille material. Aspect ratio control is achieved at the touch of a button.
 "For TRIM we designed our Infinite Black™ borders to be removable which makes it possible to ship the entire system nestled in a cardboard box. This significantly reduces price because we don't have to incur the costs to ship in wooden crates like we do with the TAMs. We further brought costs down by opting for DC motors to drive the masking assemblies," says Managing Director Chris Seymour, who holds a Bachelor of Science degree in electrical engineering, a minor in economics from University of Missouri-Columbia, and an M.B.A. with honors from New York Institute of Technology. 
Enlightor Neo Acoustically Transparent Film Screen Surface
The purpose of the acoustically transparent film screen is to employ the best cinema practice of placing the center channel loudspeaker (and space permitting, the left and right mains) behind it. This delivers dialogue and action through the center of the film screen as intended by movie creators. The Enlightor Neo material is designed to allow the audio to pass through the screen with an almost inaudible attenuation and no comb filtering or lobing.  It has no phase or frequency effect with a completely correctable flat 1.5dB level change, making it the industry's finest.  When the video projector is not in use, the music enthusiasts and audiophiles can enjoy the speakers to their fullest potential as their sound passes freely through the Enlightor Neo material.  
The Enlightor Neo is Seymour-Screen Excellence's flagship acoustically transparent film screen surface and is available with all the company's screen designs including motorized retractable.
TRIM is shipping now. MSRP ranges from roughly $5,000 to $9,000 depending on size and control options which include IR, 12V and RS-232.
For all Seymour-Screen Excellence media inquiries, contact Paul Muto at paul@mutocomm.com or 631.849.4301.
About Seymour-Screen Excellence
Founded in 2010 as a joint venture by US-based Seymour AV (Chris Seymour) and UK-based Screen Excellence (Patrice Congard), Seymour-Screen Excellence combines the leadership and innovation of their acoustically transparent projection screen materials for high-end custom installers and specialty AV retailers in North America. 
The company's state-of-the-art screens provide flawless picture quality and acoustic transparency, superior to traditional perforated screens or other less exacting woven screen materials. Manufacturing takes place at the company's factory / headquarters in Ames, Iowa.
Originally founded upon the latest in materials and design from Patrice Congard, recognized as the originator of the modern acoustically transparent screen, in recent years the venture has expanded its offerings with many innovative new solutions created by Chris Seymour. These include award-winning ambient light-rejecting film screen technologies, the home theater industry's first color temperature tunable white bias LED back lighting kits and both single- and 4-way motorized masking systems including a new 20-foot tall version.

During 2017 CEDIA Expo, Seymour-Screen Excellence, in joint-demo with Audio Excellence and Wolf Cinema, was recognized by AVS Forum as Best Home Theater Demo. Follow Seymour-Screen Excellence on Twitter @SeymourScreenEx and Facebook: https://www.facebook.com/SeymourScreenExcellence/  
 www.seymourscreenexcellence.com